DFREESTANDING LADDER TP 1100
1101, 1102, 1103, 1104, 1105, 1106, 1107
Professional aluminum ladder with one-sided entrance for use in the home, office, warehouse or shop.
Carbon fibre reinforced platform.
Additional reinforcement of internal rivet steps.
Reinforced construction through the use of a reinforcement crossbar.
Non-slip, profiled steps with a depth of 125 mm.
The feet are made of anti-slip plastic.
Additional enhancement degrees of rivets inward
Corresponds to the standard PN-EN 131.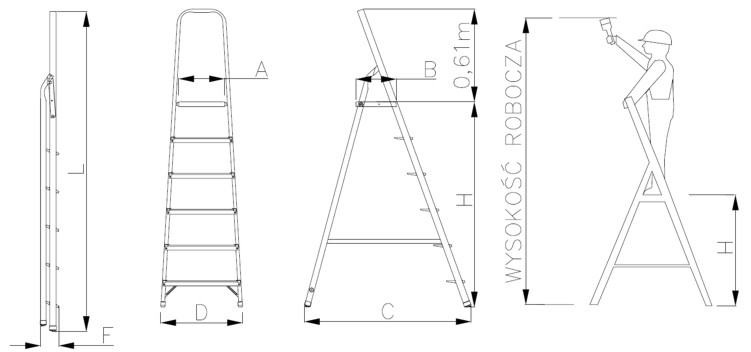 Number of steps + platform

Max height of standing on the ladder in use position
NOTE: The dimensions given in the table are approximate. The photographs are for illustrative purposes only.
Professional aluminum ladder with one-sided entrance for use in the home, office, warehouse or shop