PREMIUM PROFESSIONAL FIXED LADDER
2010, 2001, 2020, 2002, 2003
Backrest angle 65-75°.
Functional ladder for versatile and professional use.
Consisting of one piece with non-slip fully corrugated rungs 30 mm x 25 mm.
Available up to an overall height of 4.5 m (15 rungs).
Models 2002 and 2003 equipped with stabiliser.
Conforms to EN 131.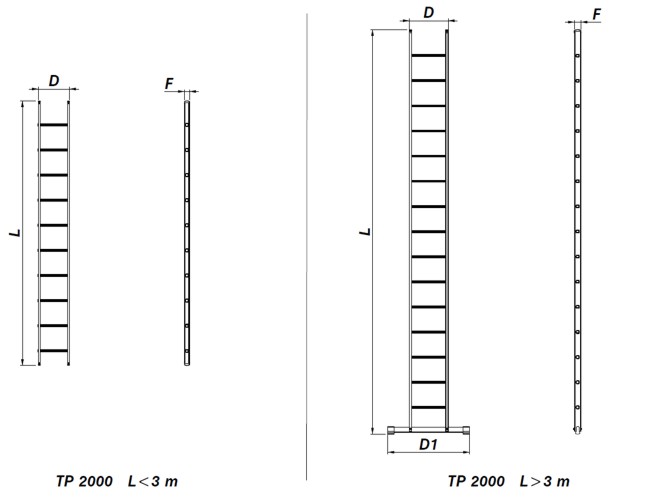 Max. ladder standing height in use position
NOTE: The dimensions given in the table are approximate. The photographs are for illustrative purposes only.
Consisting of a single component with non-slip fully corrugated rungs